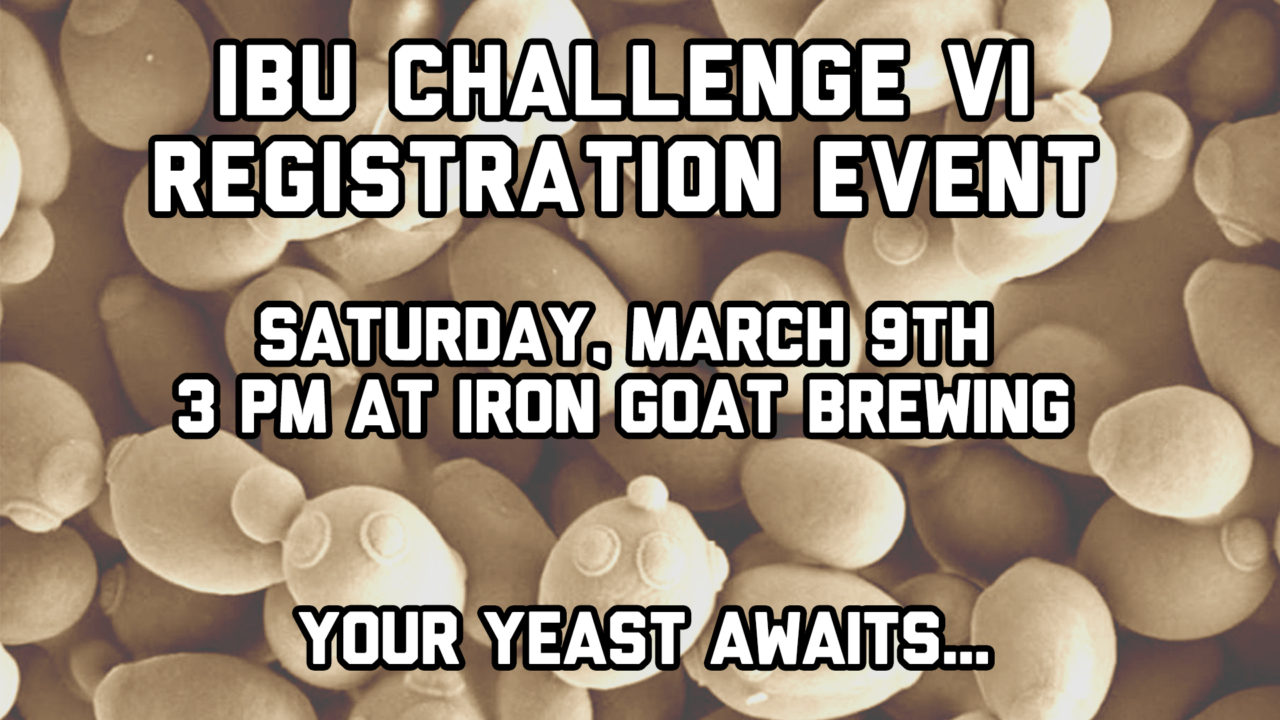 It's time for the club's largest annual home-brew competition: The IBU Challenge!
For this year's competition (Year 6!), we are excited to once again announce that Iron Goat Brewing Co. will be sponsoring the event – and their brewing staff will be selecting on of the top 5 finalist beers to brew at Iron Goat as a Pro-Am beer!
We are also very happy to announce a new sponsor for this year's competition: Imperial Yeast! Imperial is partnering with IBU and Iron Goat for this competition to provide every registered competitor with yeast for their competition beer.
But… not just any yeast… this year's competition will require every entrant to ferment their beer with with the yeast strain provided to the club. That's right – everyone will have to ferment their beer with the same yeast strain! But what yeast strain is it, you ask? Stay tuned…
Come down to Iron Goat on Saturday, March 9th at 3:00pm to sign up for the competition, receive your yeast, and have a pint to get your creative juices flowing!
Official competition rules and details on the yeast strain to be provided very soon. Competition date is tentatively Saturday April 13th (We are awaiting confirmation of the venue).
Proxies can be sent to register and collect your yeast as long as they have the competitors contact information. If competitors cannot attend the registration event and cannot arrange a proxy, they must contact club leadership prior to the registration event (ibufin@gmail.com).
Cheers!
Facebook Event: https://www.facebook.com/events/2156632187708691/