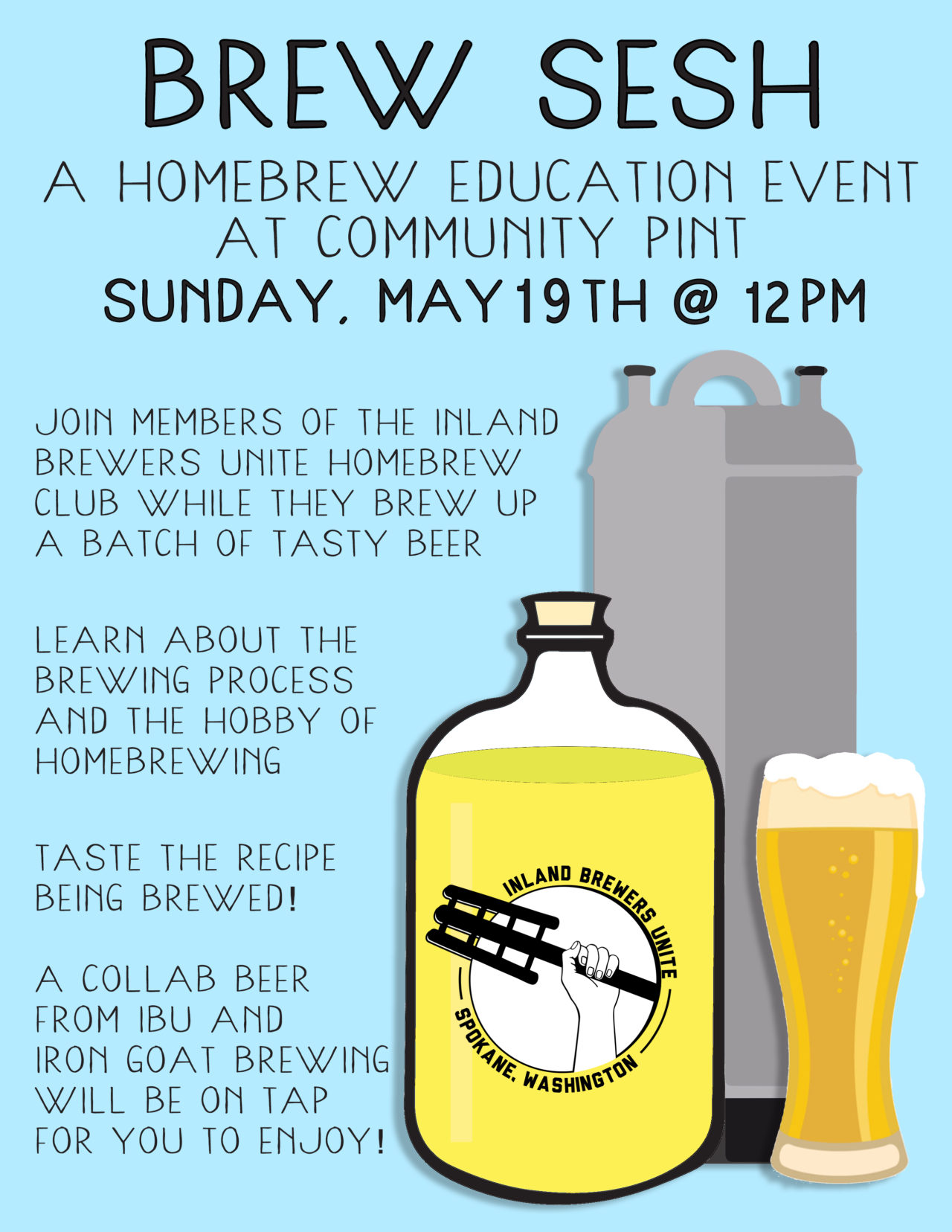 May 19th, 2019 @ 12pm at Community Pint: 120 E Sprague Ave
Spokane, Washington 99202
Help wrap up Spokane Craft Beer Week and join members of the Inland Brewers Unite Homebrew Club while they brew up a batch of tasty beer!
Learn about the brewing process, ingredients, and the hobby of Homebrewing by observing the creation of a batch of beer.
You'll also have the chance to taste the recipe being brewed! A collaboration beer from IBU and Iron Goat Brewing Co. made from the same recipe being brewed at this event will be on tap for you to enjoy!
(PLEASE – NO HOMEBREW AT THIS EVENT)
Facebook Event: https://www.facebook.com/events/582417795600598/