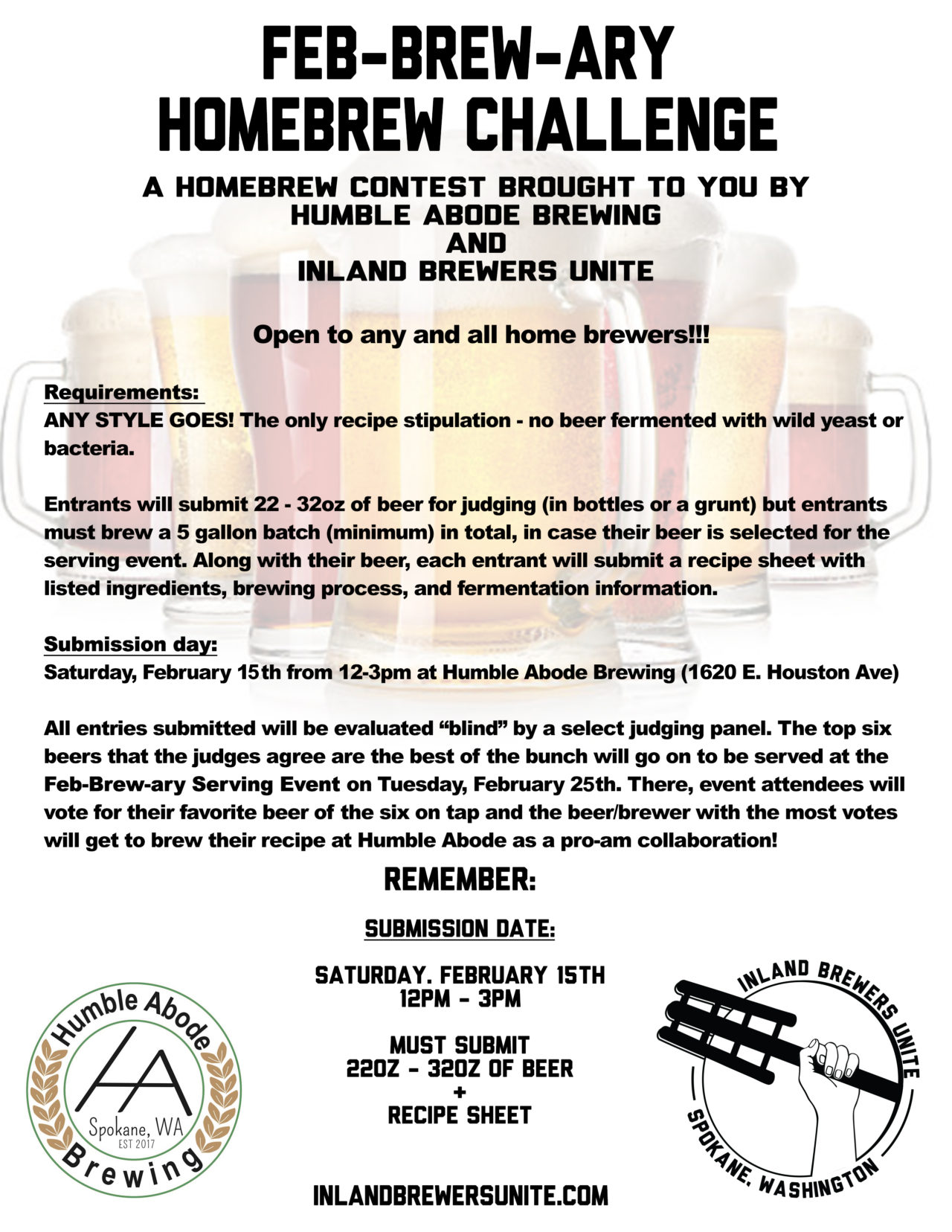 It's baaaaaaaaaaack! Once again our good friends at Humble Abode Brewing are hosting this awesome home brewing competition. See the guidelines below and get to brewing!
Open to any and all home brewers!!! No IBU membership required for entry!
Requirements:
ANY STYLE GOES! The only recipe stipulation – no beer fermented with wild yeast or bacteria. ONE ENTRY PER BREWER.
Entrants will submit 22 – 32oz of beer for judging (in bottles or a grunt) but entrants must brew a 5 gallon batch (minimum) in total, in case their beer is selected for the serving event. Along with their beer, each entrant will submit a recipe sheet with listed ingredients, brewing process, and fermentation information.
Submission day:
Saturday, February 15th from 12-3pm at Humble Abode Brewing (1620 E. Houston Ave)
All entries submitted will be evaluated "blind" by a select judging panel. The top six beers that the judges agree are the best of the bunch will go on to be served at the Feb-Brew-ary Serving Event on Tuesday, February 25th. There, event attendees will vote for their favorite beer of the six on tap and the beer/brewer with the most votes will get to brew their recipe at Humble Abode as a pro-am collaboration!
REMEMBER:
SUBMISSION DATE:
SATURDAY. FEBRUARY 15th
12pm – 3pm
MUST SUBMIT
22oz – 32oz of BEER
+
RECIPE SHEET
Facebook Event: https://www.facebook.com/events/835287443588700/