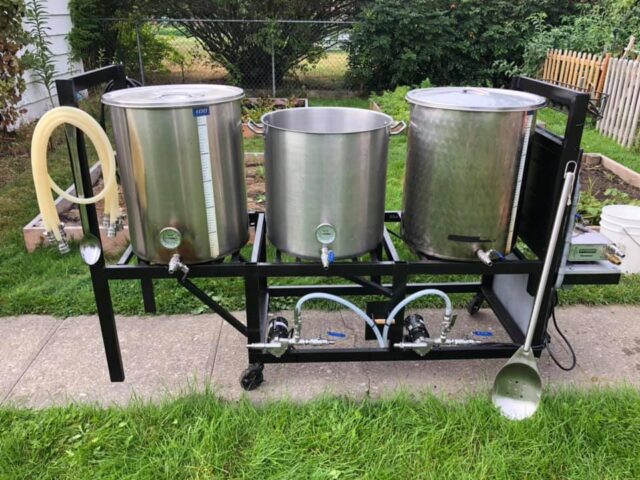 Join members of the Inland Brewers Unite to brew a collaboration beer with Yakima Valley Hops, LINC Malt and Garland Brew Werks on the club's 20 gallon system.The club voted on West Coast IPA for the style and we recently held a recipe formulation virtual meeting on what that recipe will look like. Next step, BREW!
We'll get the brew day started at 10 am and the club will provide doughnuts. If you can't make it right at 10, it's not a big deal, show up anytime between 10 and 2 and we should still be brewing.
If you are hungry later in the day, the Garland Brew Werks kitchen opens at noon and food can be purchased in the taproom.
And we encourage attendees to bring a growler/bottle of your latest homebrew or favorite commercial beer to share.