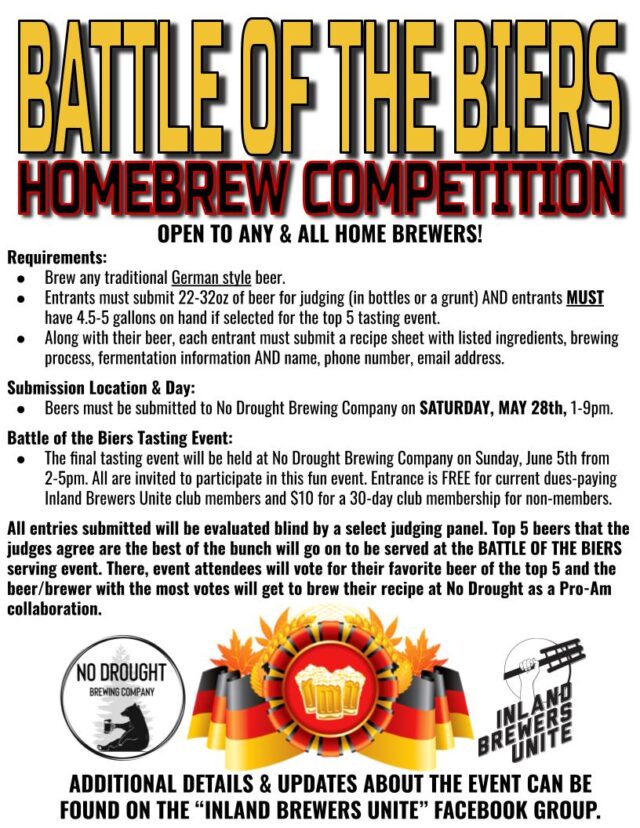 Please carefully read the attached flier for all info.
Key details …
Brew a traditional German beer style.
Contest entry drop off:
– SATURDAY MAY 28th from 1-9pm.
Club Tasting Event:
– SUNDAY JUNE 5th
from 2-5pm (voting from 2-4pm, vote tally and winner announcement between 4-5pm).
Updates will be posted to the club Facebook page so keep an eye out!
Big thanks to Damon at No Drought Brewing Company for being willing to host this event at the brewery.